Tax Exempt Tahtaci Community From Aydin Province (XVI - XIX. Centuries)
"Cemaat-i Tahtacıyan"
Keywords:
Alevis, Tahtacis, Aydin, Tahrir Defters
Abstract
Tahtacıs constitute one of the most authentic communities across Asia Minor as the members of the community defined themselves-or who were defined by otherswithin the broad cultural milieu of "Alevis." Although the number of monographic studies focusing on Tahtacıs has dramatically increased in recent years, the community has, to a large extent, been analyzed from the folkloric perspective. It is known that Tahtacıs were exempted from taxes such as avârız-ı divaniye ve tekâlif-i örfiye in return for their work in providing timber to citadels and cities from forests. The community of Tahtacıs under study was also exempted from these taxes in return for the annual provisioning of 30 pieces of timber for the Ayasuluğ citadel. By utilizing archival registers on the Aydin region, this study thus aims to shed some light on the existence of this community in the sixteenth century which has so far been examined without consulting archival materials. Although studies on Tahtacıs have so far assumed the existence of this community in the sixteenth century, they have not presented any archival source to support this assumption. Findings of this study, however, reveal that Tahtacıs registered as "Cemaat-i Tahtacıyân" had been settled in the districts of Güzelhisar, Köşk, Ayasuluğ, Karacasu ve Köşkderesi since the Ottoman conquest of the region in 1425 as the community had been granted tax exemptions by Aydınoğulları in exchange for their timber provisioning services. In the light of these findings, the presumption suggesting that Tahtacıs arrived in the Western Anatolia during the eighteenth century needs to be revised.
Downloads
Download data is not yet available.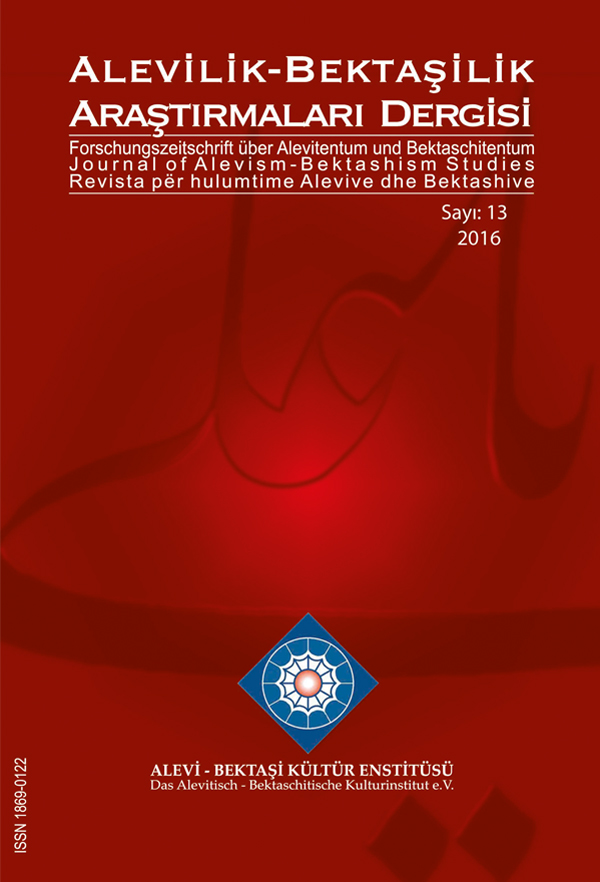 Downloads
How to Cite
[1]
Telci, C. 2016. Tax Exempt Tahtaci Community From Aydin Province (XVI - XIX. Centuries): "Cemaat-i Tahtacıyan". Journal of Alevism-Bektashism Studies. 13 (Jun. 2016), 5–34. DOI:https://doi.org/10.24082/abked.2016.13.002.
License
Copyright (c) 2016 Journal of Alevism-Bektashism Studies
This work is licensed under a Creative Commons Attribution-NonCommercial-NoDerivatives 4.0 International License.