One of Çepni Zakiris: Nadir Keskin and Zakirlik
Keywords:
Alevism, Bektashism, zakir, Nadir Keskin, folk poet
Abstract
The Ashik tradition exists among Turks from Central Asia to Caucasus from Anatolia to Balkans, shortly almost all over the Turkic World. This tradition has survived until today despite numerous changes and transformations over the centuries. Ashiks grown in the tradition have a big role in that aspect. The zakir tradition, which has an important place within the Turkish ashik tradition, has maintained its tradition by creating its own branch in terms of creation, performance and transmission context. The zakir tradition, fed from the ashik tradition throughout history, has formed its own style and essence. Some differences between these two traditions in terms of creation, performance and transmission had influence on forming the zakir tradition. In this context, zakirs carried down from generation to generation Alevi tradition and rituals, cultural structure, literature formed within this tradition. This paper provides information about zakirs from the Musa-i Kazim Ocak in Gaziantep and tries to determine some differences between zakir and ashik traditions based on various definitions of the term zakir. This paper analyses the effect of performance environment on creation of performer, taking into consideration Nadir Keskin's upbringing terms and interest for music started from childhood years, and discusses the zakir services in the cem during the cem ritual by trying to detect Nadir Keskin's place within zakir and ashik traditions.
Downloads
Download data is not yet available.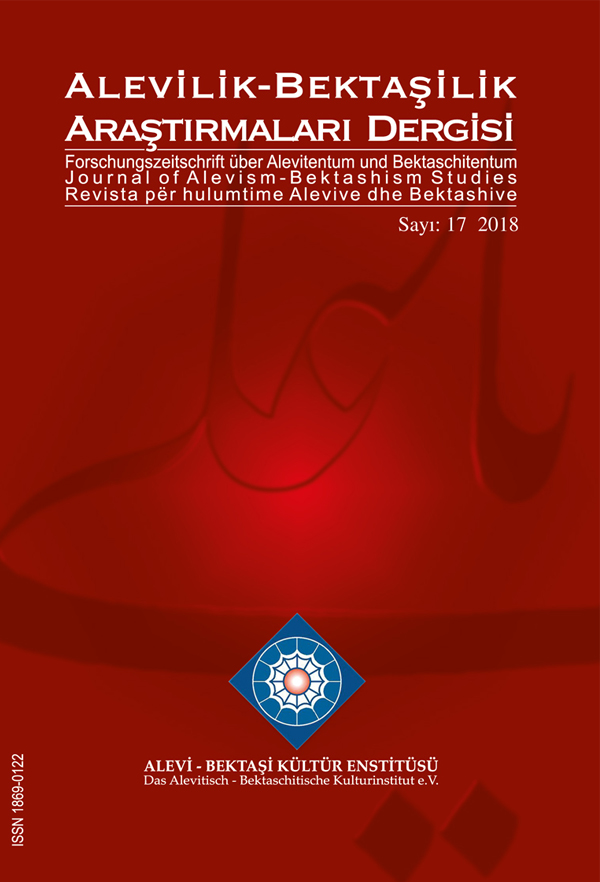 Downloads
How to Cite
[1]
Korkmaz, İskender 2018. One of Çepni Zakiris: Nadir Keskin and Zakirlik. Journal of Alevism-Bektashism Studies. 17 (Jul. 2018), 119–136. DOI:https://doi.org/10.24082/2018.abked.74.