An Evaluation on the Discussions of Alevi Identity in Turkey
Keywords:
Identity, Alawism, Arab Alawism, Kizilbash, Alawi Opening
Abstract
The 1980s is considered as milestone for Alawites in terms of their efforts to reveal their identities and accepting their presence. This term; which could be also called as "Alawi Enlightment", increase interest in the subject by public, media and academic environment. From these years, related publications for Alawite are increased and an important corpus is created. Still, current publications couldn't reach far from "What is Alawism", "Who are Alawite", What is the place of Alawism in İslam" and definitions about Alawite. Besides from these arguments, the demands of Alawites are expected to meet under the definition for being Alawite. The real issue is to be solved in this study will be based on the dynamics of contemporary debates about Alawite as its argued as what is it or not and how it should be. In this respect, this text will be concentrated on the debates about Alawi identity, to engage in discussion.
Downloads
Download data is not yet available.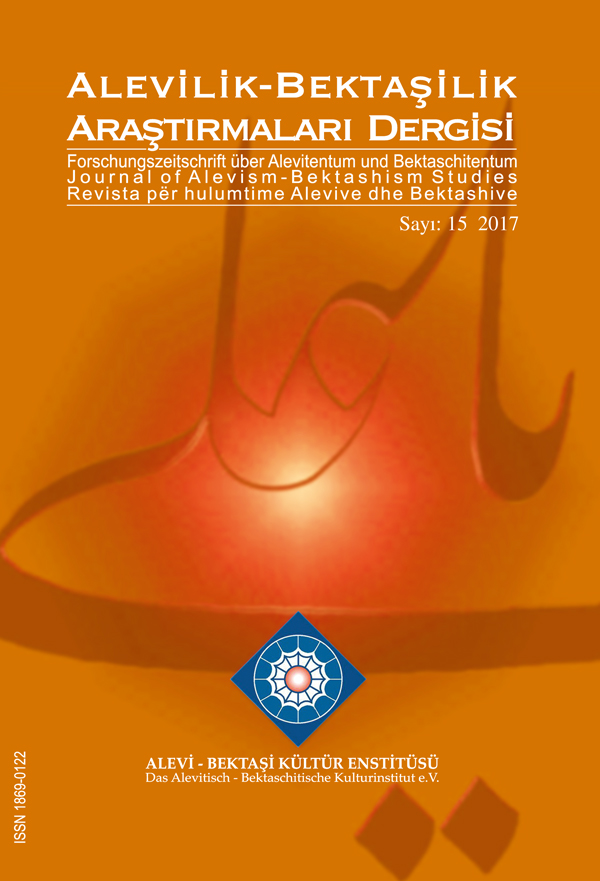 Downloads
How to Cite
[1]
Alvanoğlu, S. 2017. An Evaluation on the Discussions of Alevi Identity in Turkey. Journal of Alevism-Bektashism Studies. 15 (Jun. 2017), 173–190. DOI:https://doi.org/10.24082/abked.2017.15.008.