The Tradition of Praying in Turkish Culture: From Alkish To Gulbank
Keywords:
Prayer, alkish, gulbank, blessing
Abstract
Prayers are formulaic word strings which person uses to invoke a transcendental entity, to seek asylum, to ask for mercy, to request protection, to express requests and wishes. In the Turkish cultural universe, a social dimension has been added to the individual dimension of prayers; the tradition of praying together or mutually branched out. This dimension results from the use of prayers as a text of religious service during rituals performed collectively, and from the functions they undertake in these rituals. The authority to pray during the rituals in question, is in the hands of persons who agree that there is a theological authority. Prayer performed by someone with the theological authority, is given as an answer to a request sent directly or indirectly. The view that the creative gift of persons with the theological authority is equipped with a number of spiritual powers dominates Turkish cultural universe. The sum of these special forces, which are believed to originate from the creator, is called "kut". The praying by someone believed to bear "kut", engender in the believer the feeling that he will reach the creator through a stronger bridge. The spiritual power of the person praying, is the source of the belief that the requests and wishes, expressed in the prayer, will be accepted by the creator. In Turkish culture, persons who are authorized to give a prayer, and their prayers were named with special terms throughout history. Persons authorized to lead the ritual and to pray are given titles such as "kam", "dede", "baba"; as for their prayers, they are called "alkish", "hayirli", "gulbank". The subject of this paper is the tradition of praying in Turkish culture. The traditional structure in question, will be analysed through the basic components of the tradition, such as prayer texts, performers, functional dimension; thus, the historical journey of this tradition from the mythical period to the present day will be clarified together with the constant and variable elements.
Downloads
Download data is not yet available.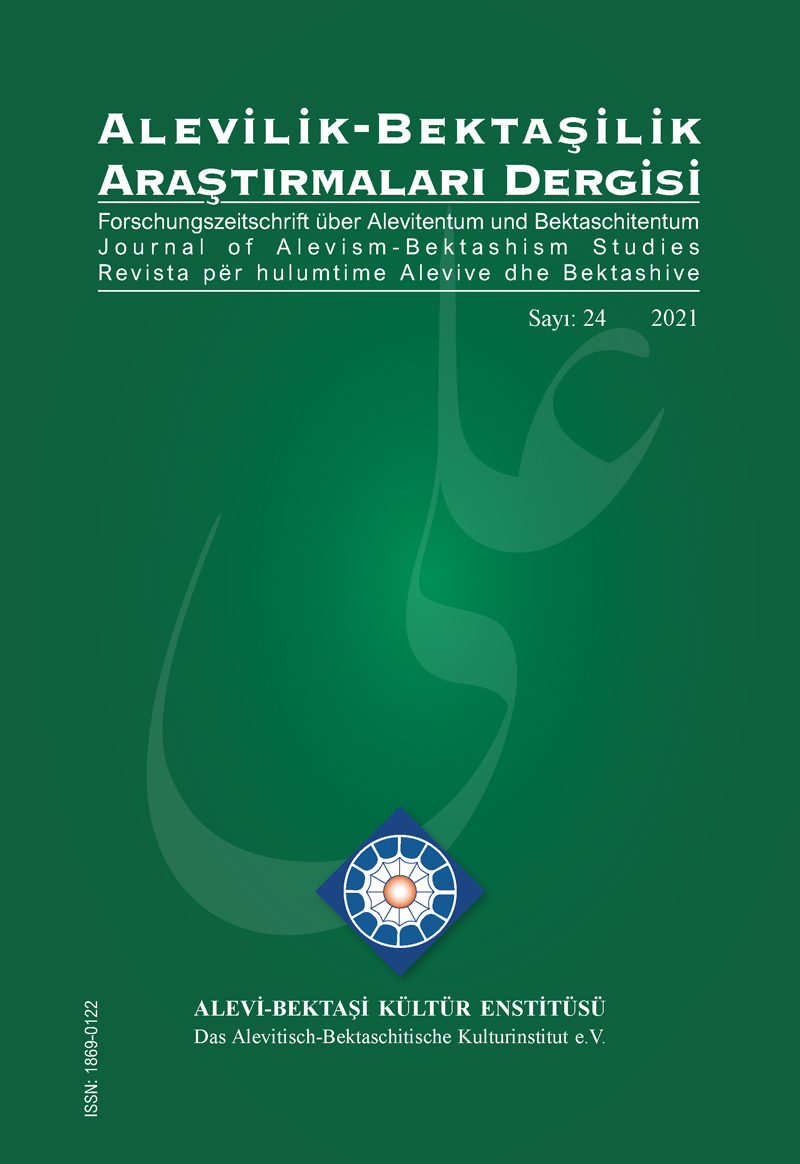 Downloads
How to Cite
[1]
Arslan, M. and Erdem Kük, D.G. 2021. The Tradition of Praying in Turkish Culture: From Alkish To Gulbank. Journal of Alevism-Bektashism Studies. 24 (Dec. 2021), 114–140. DOI:https://doi.org/10.24082/2021.abked.339.