Two Different Approaches to "Mirac"
Keywords:
Mirac, symbol, ritual, unity of existence, incarnation
Abstract
"Mirac", having an important place in the religion of Islam, with its different interpretations has yielded a rich literature. Among this literature, "Mi'raciyye" and "Buyruk", which belong to the 16th century, and "Risala-yi Chihil Dunya" written in the 19th century, came into prominence with their different approaches to the journey of mirac. Although mirac is the Prophet Muhammed's ascension, these pieces include figures such as Ali, Selman-i Farisi, "kırklar" (forties), "kırk kutsal adam" (forty holy men), lion. Ali, with his various qualities, is at the forefront of those figures. It is possible to see many meanings belonging to Sufism, from "unity of existence" to "incarnation", in these sources which represent the Alevi, Bektashi and Pamir Ismaili believes. Therefore, the narratives of mirac in the mentioned sources are analyzed symbolically and it is touched upon their relation with art and rituals in this paper.
Downloads
Download data is not yet available.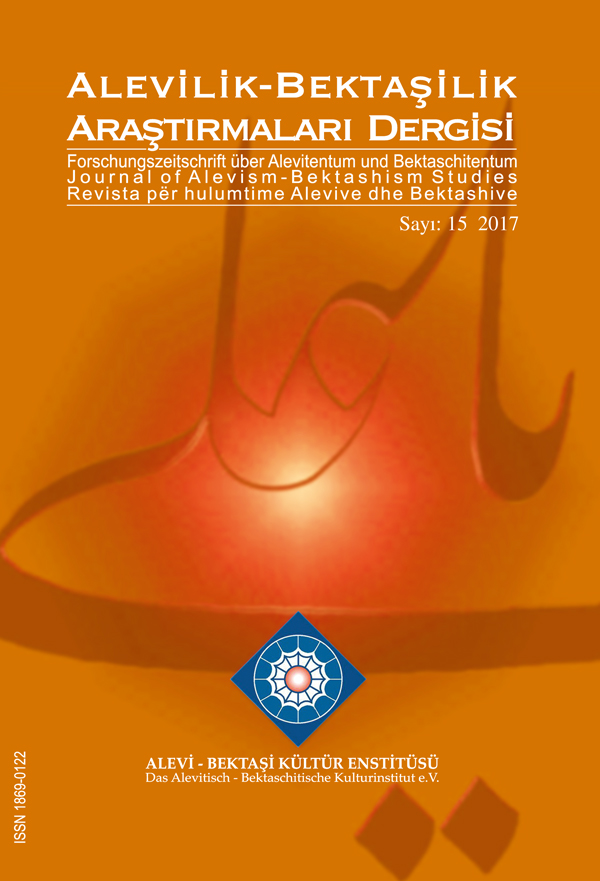 Downloads
How to Cite
[1]
Harman, M. 2017. Two Different Approaches to "Mirac". Journal of Alevism-Bektashism Studies. 15 (Jun. 2017), 71–92. DOI:https://doi.org/10.24082/abked.2017.15.004.