Understanding A Displaced Community and Its Entangled Identity: Religious Rituals of Alevis in Istanbul
Keywords:
Urban Alevis, migration, deterritorialization, communal intimacy, entangled identity
Abstract
This paper's main goal is to examine the nature of a religious belief and its entangled identity in an urban context from an anthropological perspective. My work's current focus is that the ritual practices of urban immigrants are displayed in the public space, unlike the social structure and guidance provided by a local religious expert known as a dede. Since the 1950s mass migration of Alevis from rural regions to the Turkish metropolises, such as Istanbul, the Alevi identity has been transformed into a labyrinth of socio-political obstacles and has been losing its place due to the pressures of both the state power and the Sunni and Alevi institutions. They have been losing the space that their belief attached, the clan-related (ocak) community network system, the reliance on rural divine leaders, their spiritual moods and motivations, the unique means of resolving community conflicts. The paper includes a standardized ritual and music repertoire, the revision of folklorized sacred dance (semah) elements, and a critical analysis of what can be seen as the theatrical aspects of urban cem. The second part of this paper is to understand other reasons why Alevi identity has become entangled. Certain writings about Alevis and using concepts about Alevism, such as heterodox and syncretic, ongoing hate speech and discrimination waged against them, Islamophobia seen worldwide, have played a role in the entangled identity of Alevis. We used the ethnography research method, which is mostly qualitative. It involves participatory observation of cem rituals in Istanbul, and obtaining information through informal and formal interview techniques used during observations.
Downloads
Download data is not yet available.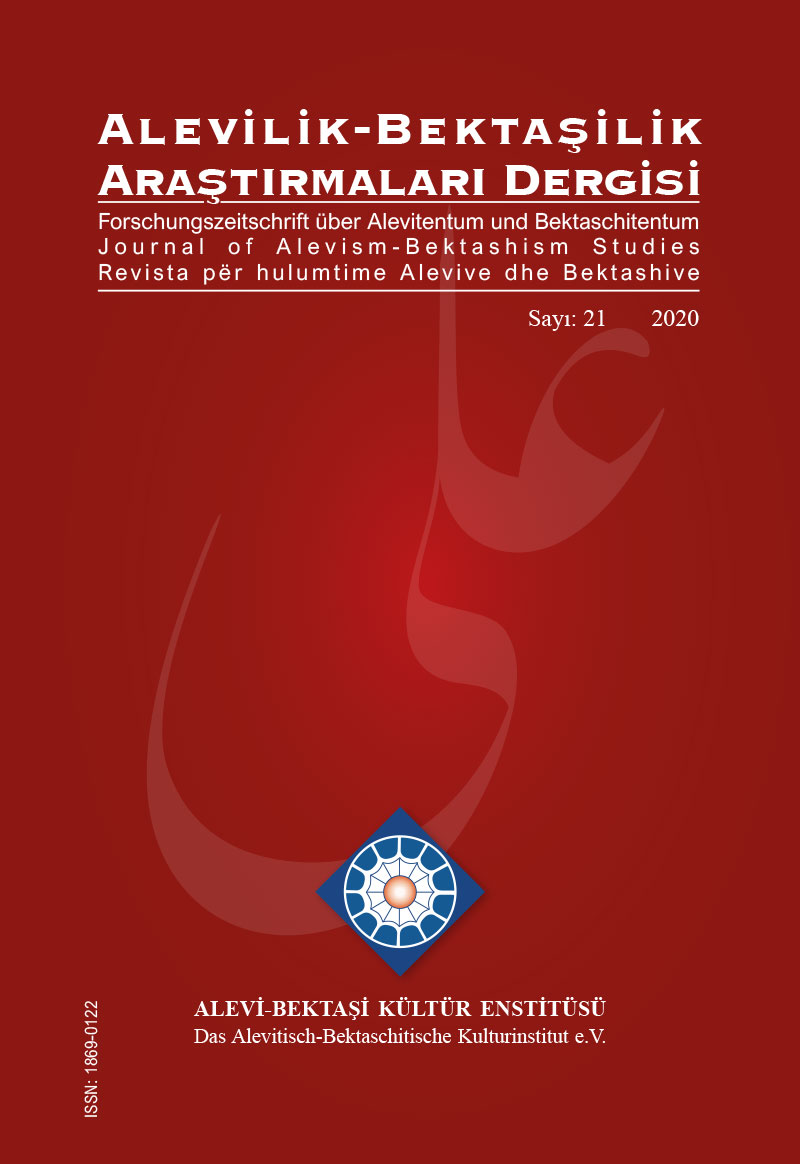 Downloads
How to Cite
[1]
Kayhan Kılıç, S. 2020. Understanding A Displaced Community and Its Entangled Identity: Religious Rituals of Alevis in Istanbul. Journal of Alevism-Bektashism Studies. 21 (Jun. 2020), 3–38. DOI:https://doi.org/10.24082/2020.abked.274.