Locatıons of Dervish Convents, Solutions About Locations And Convent Of Hacı Bektas Veli
Keywords:
Dervish Convents, Monastery, Zawiyah, Haci Bektas Veli, Erbain, Suffer
Abstract
There has been different approaches and perceptions about dervish convents and their locations during historical process. Currently, these Islamic monasteries have an important role in terms of their functions and their spritual responsibilities for society. Partially, Convent of Haci Bektas Veli Dargah has been discussed during the historical process by academicians and researchers. These discussions has based on its functionality. Solutions about coordinations has aslo been produced by researchers. As we know, dervish convents, in other words dervish monasteries means a place where sheikh's lived and maintained their rituals. These monasteries have important religional and social roles during historical process. These monestries and zawiyahs were places that lived Islamic mysticism. Islamic mysticism was very important for society. Because this notion is a common ground for both Alevi and Sunni people. Now, we can say that closed up these places provide people to free zone caused to disappeared of this common ground for people. At the present time, Convent of Haci Bektas Veli is most important monastery for Alevi community, but unfortunately it has been unabled to exceed historical places to visit.
Convent of Haci Bektaş Veli has not a function as a monastery because of in accordance with the law no 677. This place has statuted as a museum and visitors had to pay museum entrance fee until quite recently. At the present time, what can we do for invigorate this place again? Could djemevis as a place that teached and learned Alevism and Bektashism bridge the places?
Downloads
Download data is not yet available.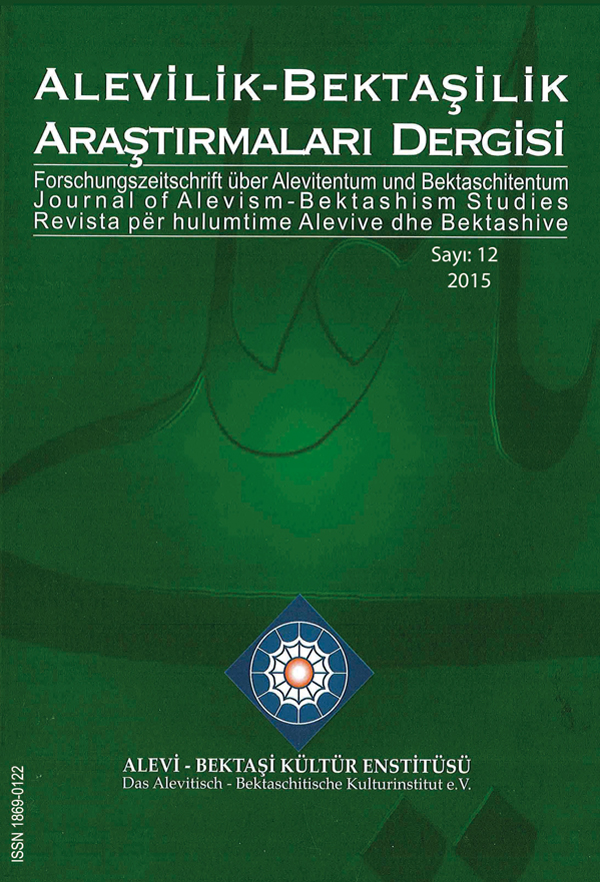 How to Cite
[1]
Dedekargınoğlu, H. 2017. Locatıons of Dervish Convents, Solutions About Locations And Convent Of Hacı Bektas Veli. Journal of Alevism-Bektashism Studies. 12 (Dec. 2017), 167-180. DOI:https://doi.org/10.24082/abked.2015.12.006.