Hatâyi's: Etymology, History and Culture
Keywords:
Shah İsmail, Uyghur, Khıtay, Khorassan, Manichaeism, Buddhism, China
Abstract
Researchers usually evaluate the word "Hatâyi" related with Shah Ismail and read the word "Hatayi" as "Hatalı" according to the Arabic writing rules. This reading seems to be caused such a rumor. This rumor issued by Azerbaijani writer Abbaslı for the first time and constantly repeated by the writers who focused on Shah Ismail poems.
Behind the word "Hatâyi", there is a very rich "Hatâyi" culture which effected Eastern history and culture. This culture is carried to the west and became the yeast of the islamic fine arts. Shah Ismail is one of the famous Turkish sovereigns and poets who protected and improved this culture. The real reason for him to choose Hatayi pseudonym in his poets should be Hatâyi history and culture which is molded by fine arts.
Downloads
Download data is not yet available.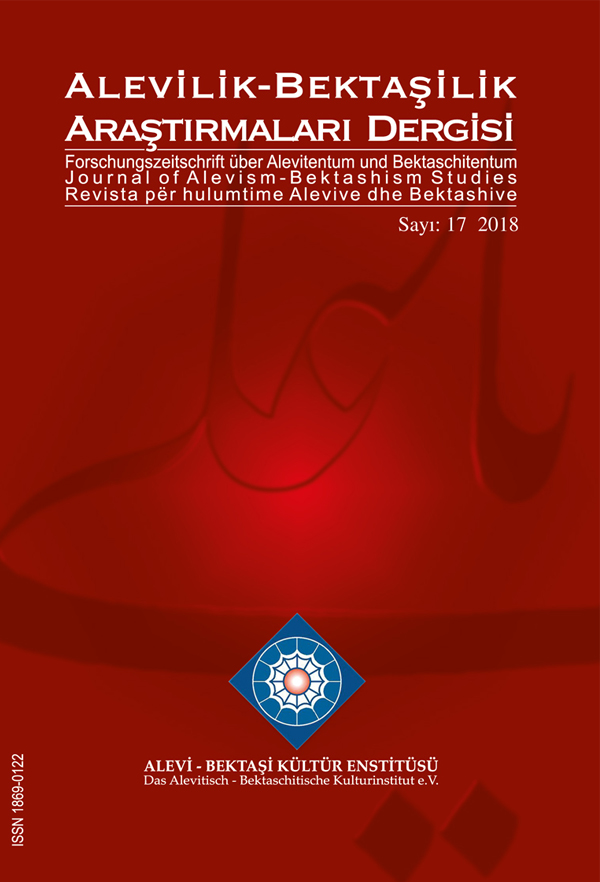 Downloads
How to Cite
[1]
Küçükkalfa, A. 2018. Hatâyi's: Etymology, History and Culture. Journal of Alevism-Bektashism Studies. 17 (Jul. 2018), 211–250. DOI:https://doi.org/10.24082/2018.abked.77.