Some Archive Documents about Sari Saltuk
Keywords:
Sarı Saltuk, Alevism-Bektashism, Ottoman Empire, Archive documents
Abstract
There has been an increase in the number of studies dealing with Alevilik and Bektaşilik in different aspects, which have been recently revealed by many domestic and foreign researchers. Most of these studies are documented in person, especially from Alevilik and Bektaşilik, documents on the other hand in general, the document obtained from the official archives is also an important issue if it is fed from the vestibule. In this way, besides the verbal-based transmission of Alevism-Bektashism we are accustomed to, the direction reflected or understood in the official ideology is expressed in an academic plane.
This result has, of course, been a breakthrough in the archives of Alevism-Bektashism as a well-known mistake that is far more precise than the earlier ones. The study in your hand is aimed at encouraging the further thought and similar work to be carried out through a sample of the thoughts and the voices in this direction.
It is a coincidence that the focus of the work on Sarı Saltuk is that it is considered more religiously and culturally around a multi-faceted identity. And how is the definition and description of Sarı Saltuk in the official discourse of the empire? It is shaped around the questionnaire. For this reason, we must extend from an in-depth archival study and express that there are vocabularies of fiction that are formed around a certain thought.
At the end of the study, we will be able to get some clues about the zaviye, tekkeleri, business activities and cultural and religious life, especially in the geography of the empire, especially in Rumeli geography, especially in Dobruja.
Downloads
Download data is not yet available.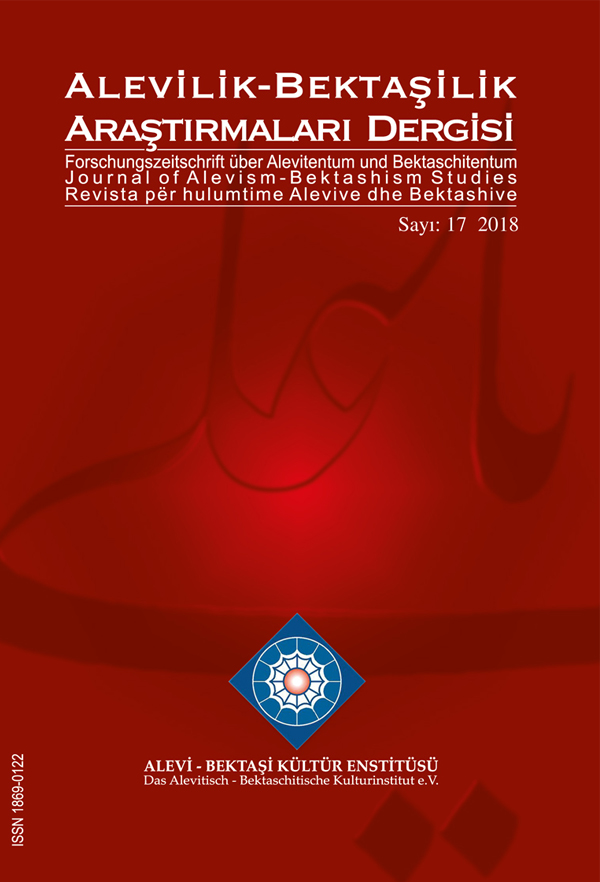 Downloads
How to Cite
[1]
Alandağlı, M. 2018. Some Archive Documents about Sari Saltuk. Journal of Alevism-Bektashism Studies. 17 (Jul. 2018), 137–192. DOI:https://doi.org/10.24082/2018.abked.75.