The Re-settlement of the Kızıl Taclus from Anatolia to Corone And Modone
Keywords:
Roumelia, Koroni, Methoni, Navarino, Kizil Tachlu
Abstract
One of the consequences of the conflict between Sultan Bayezid II and Shah Ismail of the Safavids is the deportation of many of Shah Ismail's supporters from Anatolia to the Balkans by the Ottomans. Some of these resettlements were made in Corone and Modone, which were conquered from the Venetian Republic in 1500. These developments were reflected in both contemporary Western sources and Ottoman chronicles. In the Ottoman chronicles, the populations subjected to deportation and resettlement from Anatolia were referred to as the "red crowned." It has become common knowledge through the study of contemporary sources and secondary literature that these events took place after 1508. Moreover, Ottoman chronicles are not the only detailed sources informing us about the resettlement of the "red crowned" ones in Corone and Modone. There are also detailed land registers (dated 1515) which provide information on the Morean geography including Modone and Corone. In the present study, the identities of the "red-crowneds" deported to Corone and Morone will be detected and their resettlement will be highlighted within the framework of the Ottoman-Safevid conflict.
Downloads
Download data is not yet available.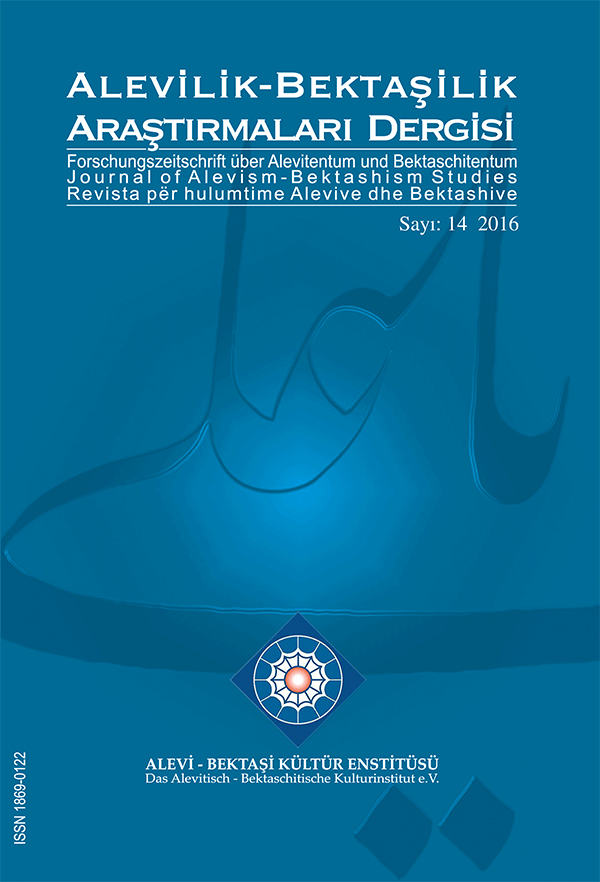 Downloads
How to Cite
[1]
Kayapınar, L. 2017. The Re-settlement of the Kızıl Taclus from Anatolia to Corone And Modone. Journal of Alevism-Bektashism Studies. 14 (Jun. 2017), 1–18. DOI:https://doi.org/10.24082/abked.2016.14.001.