Marriage in the Alevi Community in Kayı Village, Corum
Keywords:
Marriage, Corum, Kayi village, Alevi, ritual
Abstract
In folklore-based studies, there are stages of human life defined as "transitional periods". Many rituals and belief practices are performed on the basis of these stages. The rituals in question play a role as carrier and sustainer of many elements in Turkish culture. In this context, the data assembled from studies done on transitional periods, is the subject matter of different academic disciplines. Rituals along with texts and performances concurred with these rituals especially enable folklore research specialists to make researches in many aspects. In fact, there are many published studies on transitional periods in the context of folklore. And, these studies show that tradition formed on the basis of transitional periods, changes according to regions and religious group active in a region.
The village of Kayi situated in Mecitozu, a district of Corum Province, which is the subject of our paper, is an Alevi village. Alevi communities, expressing a characteristic of a closed society, are communities which are the strongest sustainer and carrier of traditional structure due to their belief system-based organization. Therefore, many rituals, rapidly changing with the modern way of life and losing their functions, exist in Alevi communities. But, Alevi communities have been changing with migration for the last fifty years. Many elements, especially those applicable in village-based life, are getting lost or are changing with migrations across countries and within country. In this paper, rituals and belief practices performed on the basis of "marriage" within transitional periods of the Alevi community in the village of Kayi, which are collected in fieldworks, will be described and analyzed within the context of Alevi belief system and geographic influences. As to elements which are not being performed anymore, they will be determined and analyzed in the context of change.
Downloads
Download data is not yet available.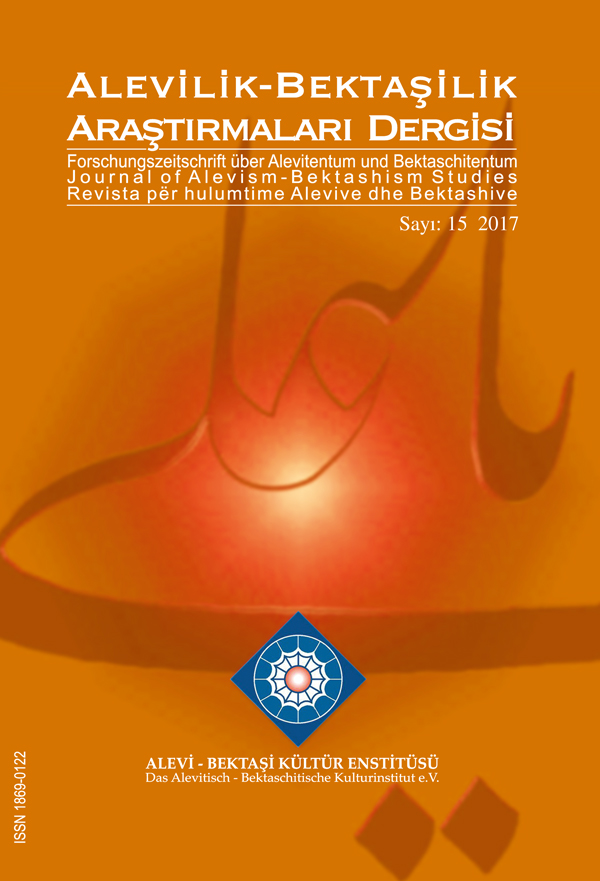 Downloads
How to Cite
[1]
Çetin, Z. 2017. Marriage in the Alevi Community in Kayı Village, Corum. Journal of Alevism-Bektashism Studies. 15 (Jun. 2017), 223–254. DOI:https://doi.org/10.24082/abked.2017.15.010.