Alawites Rebellion in Syria Against Egyptian Rule (1834-1835)
Keywords:
Alawites/Nusayris, Egyptian rule, Syria, The Ottoman Empire, Eastern Question
Abstract
The history of Alawites in Syria witnessed an important stage, when they rebelled against Egyptian rule 1834-1835, after centuries of living under the rule of the Ottoman Empire. This research deals with an introduction to the Alawites and their lives in Syria during the period of Ottoman rule until Muhammad Ali Pasha took control as part of starting a new era of Egyptian rule in Syria in 1832. This research also examines the reasons for the rebellion of the Alawites against the Egyptians in 1834: Disarm, Military Conscription, Cotton Press Machine, and Cutting Down Forests and Trees. The research also deals with the first beginnings of the rebellion and the most important events therein, in addition to the operations of the Alawite rebels in controlling the territories involved including Yunus rebellion, the robberies, the release of prisoners, and the execution of Druze soldiers. This is while also considering the efforts made by the Egyptian authorities to suppress the rebellion. The research also deals with the problem of the selling of Alawites women, the Egyptian reaction to it, and how the Ottomans dealt with the rebellion as a whole. The reasons behind the rebellion's failure have also been discussed. The conclusion addresses the most important results of this research. This research relied on many contemporary Arab documents that recorded the details of the events of the rebellion, in addition to recent references that approach the rebellion through a form of analysis in terms of the circumstances of the rebellion and the reasons for its failure. This research is based on a descriptive historical method and the analytical method as much as possible, which is appropriate for this type of research.
Downloads
Download data is not yet available.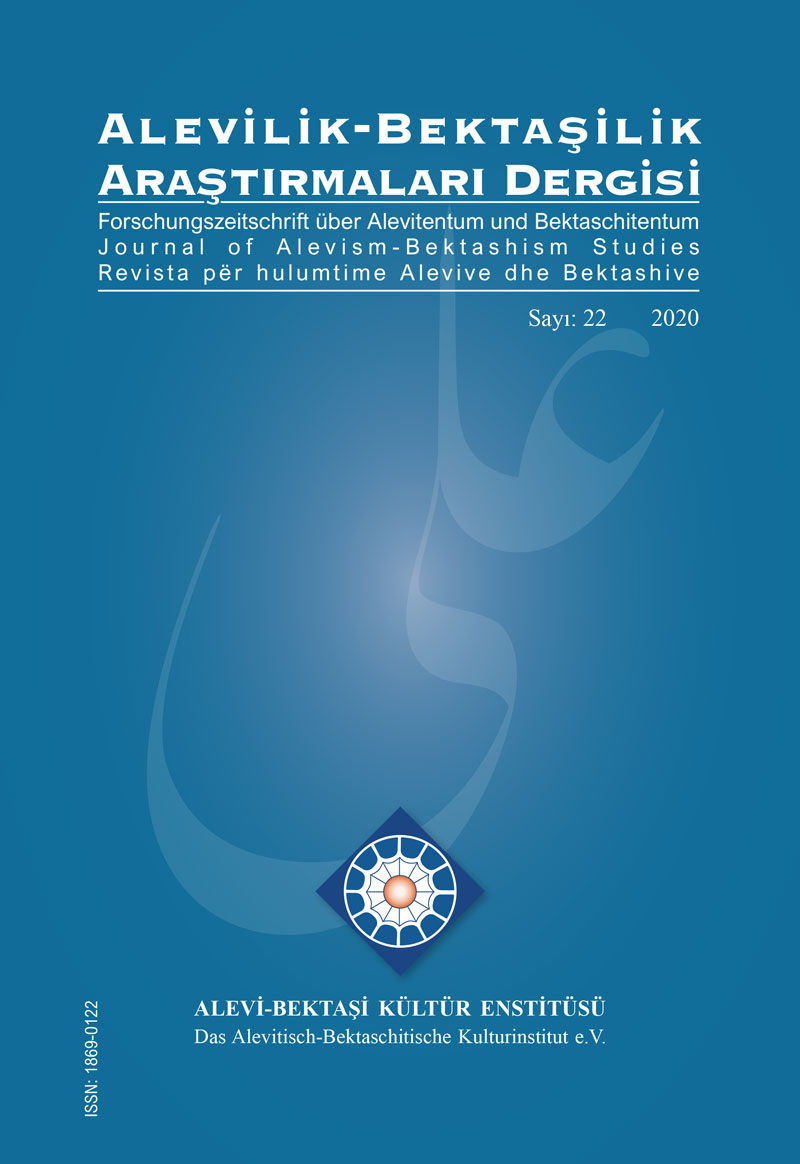 Downloads
How to Cite
[1]
Omar, Y.H. 2020. Alawites Rebellion in Syria Against Egyptian Rule (1834-1835). Journal of Alevism-Bektashism Studies. 22 (Dec. 2020), 59–88. DOI:https://doi.org/10.24082/2020.abked.285.