Comparison of the Literary Genres of "Cenkname" and "Gazavatname" and a New Copy of the Muhammed Hanefi-Tabut Battle
Keywords:
Hz. Ali, Muhammed Hanefi, Tabut, Cenkname, Gaza
Abstract
"Cenkname", formed of the words "cenk", which means fighting, batting, and "name", which means edict, letter, is "the name of prosaic and poetic texts that put forward the battles carried out during the spreading of Islam, and Ali as a leader and a role model in these battles". "Cenkname", a genre which was loved and memorized by Turkish people and became anonymous over time, describes not only Ali's braveries, but also the braveries of his sons Hasan, Huseyin and Muhammed. "Cenknames", named Dasitan-i Muhammed Hanefi, Kitab-i Muhammed Hanefi, Menakib-i Muhammed Hanefi, Hikaye-i Muhammed Hanefi, etc. in which Muhammed Hanefi is the main character, were loved and memorized, read accompanied with saz and over time turned into anonymous texts whose author is unknown.
The text in question is a "mesnevi" (a poetic form) which consists of 491 couplets, written with a specific prosody pattern ("failatün failatün failün") and found between 151-170. leaves of the edition numbered 06 Mil Yz A 3158-2. Although the information that the author of this text, written in a certain calligraphy without vowel marks, is Isa exists in the library records, there is no biographical information about him. The text in question is valuable in terms of being a new example of the "cenkname" tradition, despite some omitted couplets and prosody defects. The first known example of the Muhammed Hanefi-Tabut Battle belongs to Tursun Fakih and although the authors of the "cenknames" written on the same subject are different, they were greatly influenced by Tursun Fakih's text.
The paper gives information about the genres of "cenkname" and "gazavatname", which are a continuation of the Turkish epic tradition, and their historical development, and afterwards it discusses the differences between the two genres and the reasons of their intertwining. The paper lists academic studies on Muhammed Hanefi and presents the text of Muhammed Hanefi-Tabut Battle translated into contemporary Turkish for the readers from different fields together with its transcription.
Downloads
Download data is not yet available.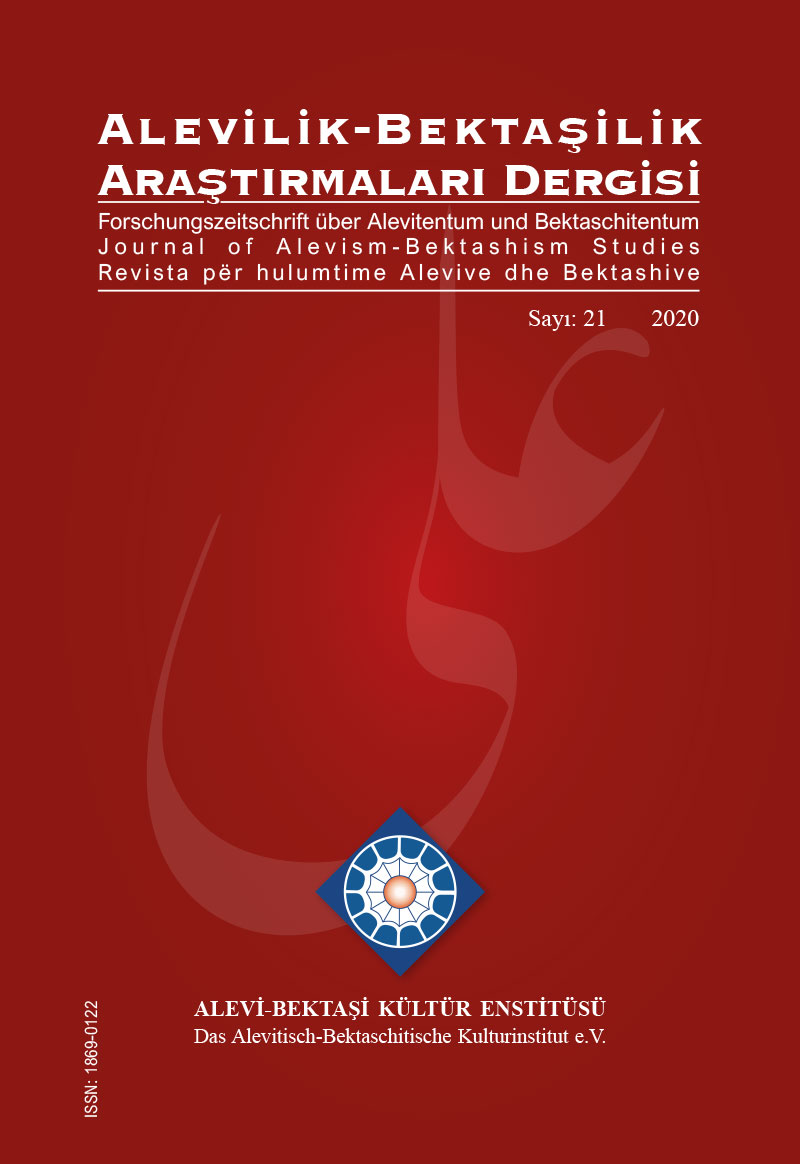 Downloads
How to Cite
[1]
Koyuncu, Z. 2020. Comparison of the Literary Genres of "Cenkname" and "Gazavatname" and a New Copy of the Muhammed Hanefi-Tabut Battle. Journal of Alevism-Bektashism Studies. 21 (Jun. 2020), 133–192. DOI:https://doi.org/10.24082/2020.abked.260.