The Wakhis of Gojal (Upper Hunza): An Historical Analysis within the Context of Ismailism in Badakhshan
Keywords:
Wakhi, Kyrgyz, Ismaili, Dawat-i Nâsir, Gojal, Hunza, Badakhshan
Abstract
This paper aims to present an historical analysis of when and how the Wakhis of Upper Hunza became Ismaili. Upper Hunza, known locally as Gojal, is a part of Badakhshan located in the Karakoram Mountains in Pakistan. The Wakhis belong to the Eastern Iranian language group like all the other nations of Badakhshan. This is why we have to consider the Wakhis living in Gojal in the scope of the Central Asian cultural circle, just like the Wakhis of Afghanistan, Tajikistan and Eastern Turkestan of China. Part of their identity stems from the Wakhi culture and the other part from the Dawat-i Nâsir tradition which can be defined as the Central Asian interpretation of Ismailism. The peoples of Upper Hunza have been named according to their belief system as Nâsiri, Panjtani, Mawlavi or Agha Khani. However the name they acknowledge and use is Dawat-i Nâsir, stemming from Nâsir-i Khusraw. Dawat-i Nâsir, their local belief system, which is one of the most prominent characteristics of their identity, now gives way to the Nizari Khoja tradition of India. This is the most striking point of conflict among the intellectuals of Gojal today. Another important characteristic of the region for both Central Asian studies and Ismaili studies is the existence of Turkish speaking Ismaili Kyrgyzs in Gojal who have completely converted to Ismailism and adopted Wakhi culture. Unlike the Sunni Kyrgyz who moved to the Ismaili settlements in Tashkurgan (China), Murgab (Tajikistan), and Wakhan (Afghanistan) yet retained their Sunni faith, those who moved to Upper Hunza converted to Ismailism. Their conversion to Ismailism seems to have paved the way for their assimilation into Wakhi culture. The mountainous Tajiks of Badakhshan, and the Wakhi branch of them, have never been central to the main narratives of Central Asian and Iranian political history, and much of it comes down to us only in the form of oral tradition. For this reason, besides few historical sources, this study based largely on fieldwork I carried out in Upper Hunza in 2015.
Downloads
Download data is not yet available.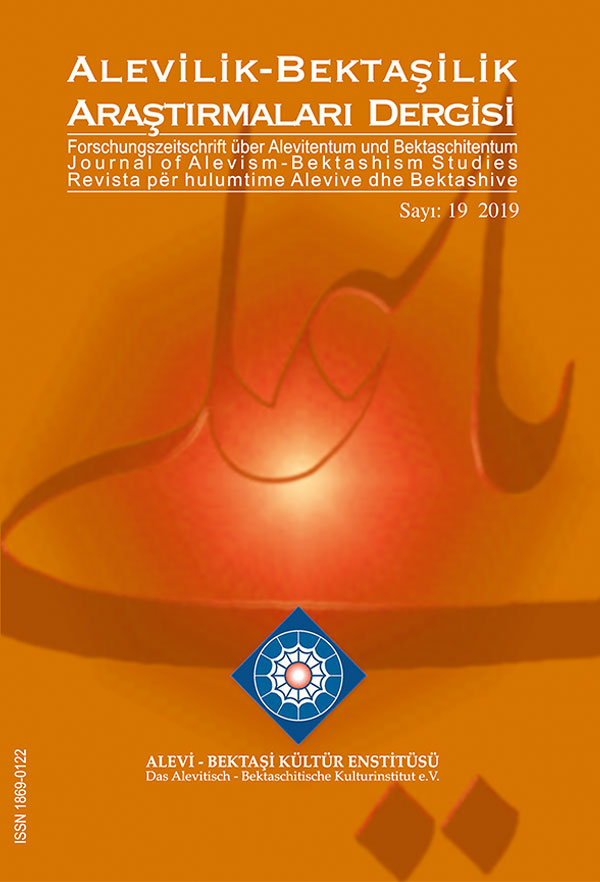 Downloads
How to Cite
[1]
Ay, Z. 2019. The Wakhis of Gojal (Upper Hunza): An Historical Analysis within the Context of Ismailism in Badakhshan. Journal of Alevism-Bektashism Studies. 19 (Jun. 2019), 81–112. DOI:https://doi.org/10.24082/2019.abked.239.