Buyruk and Imam Cafer Ali's Esoteric Knowledge
The Esoteric Knowledge of Ali
Keywords:
Buyruk, al-Jafr, al-Jamia, Imam Cafer-I Sadik, nas, secret knowledge, sayyid, Twelve Imam
Abstract
The debates done on Alevism among Alevis on the aspect of whether Alevism lies inside or outside of Islam, can be combined through identity, which is a principal question.
Many Alevi "dedes", members of the older generation, will give a simple answer to this question: "Alevism is the true essence of Islam." Alevism is true Islam which is based on secret knowledge, taught by Ali and his descendants, and bequeathed to devout community.
Some Alevi "dedes" and "pirs" ground their spiritual positions and their knowledge related to this on the fact that they are Ali's descendants, and they also believe that Alevi dogma arose in the early period of the Islam religion. There are clear signs in "Buyruks" that Alevi dogma arose together with companions who sincerely believed in Prophet Muhammad from the beginning, and that only Ali's descendants are entitled to use verbally this dogmatic knowledge, which is however in writing form.
The view opposing this assessment indicates that Alevism does not originate from the early period of Islam and categorically refuses to relate the origin of Alevism to Arabic-speaking world. The fact that this principal debate is seen as a manifestation of an identity crises necessitates a research of the causes in the developmental history of Alevism. In this context, the relation between textuality and written works seems to be an important factor in essence. Although the idea that Alevism is based on oral narratives is widely accepted among Alevis, many written works from which Alevis derived their religious, socio-cultural and political principles form the basis of these oral knowledge. The written works known as "Buyruk", which content has been subject to very limitted analysis to date, shoould be especially emphisezed. "Buyruk" is a special narration which presents Prophet Muhammad and Ali as the most important characters of Alevism and as founders of this belief. The belief concerning preserving and handing down through the Twelve Imams secret knowledge that Prophet Muhammad taught Ali, reflects consequently the written and oral tradition of Alevism. Even if these writings have a steady place in Alevi tradition, they seem to have lost their importance and existence since the mid-20th century.
This paper will briefly analyse the reasons why "Buyruks" lost their importance and will describe the narration concerning secret knowledge saved by Ali.
Downloads
Download data is not yet available.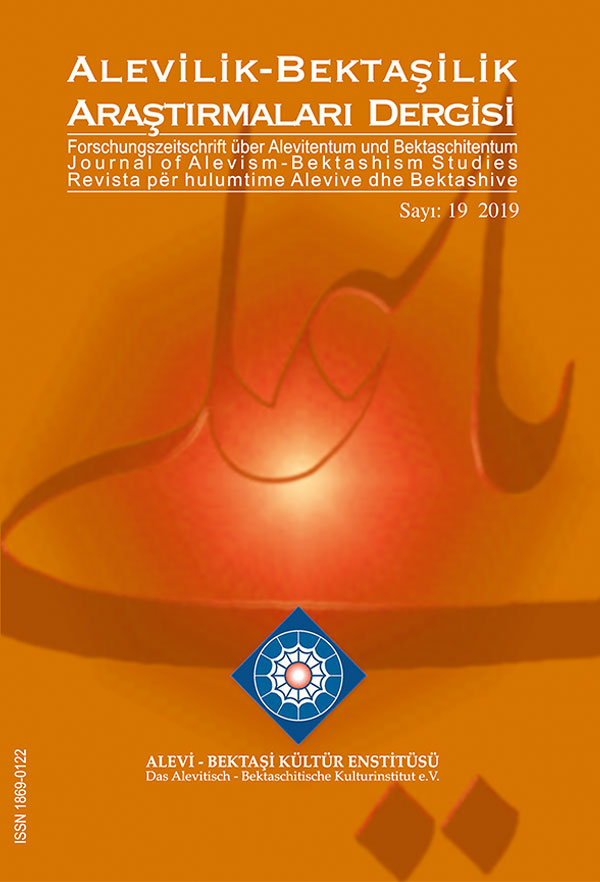 Downloads
How to Cite
[1]
Mete, L. 2019. Buyruk and Imam Cafer Ali's Esoteric Knowledge: The Esoteric Knowledge of Ali. Journal of Alevism-Bektashism Studies. 19 (Jun. 2019), 313–350. DOI:https://doi.org/10.24082/2019.abked.236.