Pir Sultan Abdal, His Era and the Circumstances That Created Him
Keywords:
Pir Sultan, Sivas, Hizir Pasha, Shah, Ottoman, Nefes, Rebellion
Abstract
Pir Sultan Abdal, who lived in 16th century Ottoman society and became a public character with his poems and acts, is one of the seven great Alevi bards. The knowledge about his life is based mostly upon legendary narratives. There is no reliable information on his life and acts in the Ottoman records concerning the era in which he lived. Despite this inadequacy, certain researchers have reached some, if not all, information in the Ottoman archives, but these information also do not give enlightening and persuasive knowledge about the life of Pir Sultan Abdal, his personality, dates of his birth and dead, whether Hizir Pasha, who was Pir Sultan's follower and then the governor of Sivas, really had him executed by hanging . Nevertheless, we learn from the poems of Pir Sultan.
First of all, the material and cultural texture of the 16th century Ottoman society should be set forth in order to interpret Pir Sultan Abdal correctly, to analyse the social conditions of the era he lived in, and to understand the essence of his poems which are the greatest weapon of his struggle. When we set forth this texture in the right way, we will have interpreted and understood the case of Pir Sultan Abdal correctly.
Pir Sultan Abdal is a poet who is product of these circumstances. He has become a leader-bard who expressed the thoughts, aspirations and demands of the community he was brought up in, with saz and expressions adorned with various religious mottos, and transformed them together with his community into struggle. While paying attention to his struggle, we should not disregard, even for a moment, that he is the product of the environment and conditions we have tried to explain from the beginning and that the philosophy that produced him contradicts the Ottoman Empire in every field.
Downloads
Download data is not yet available.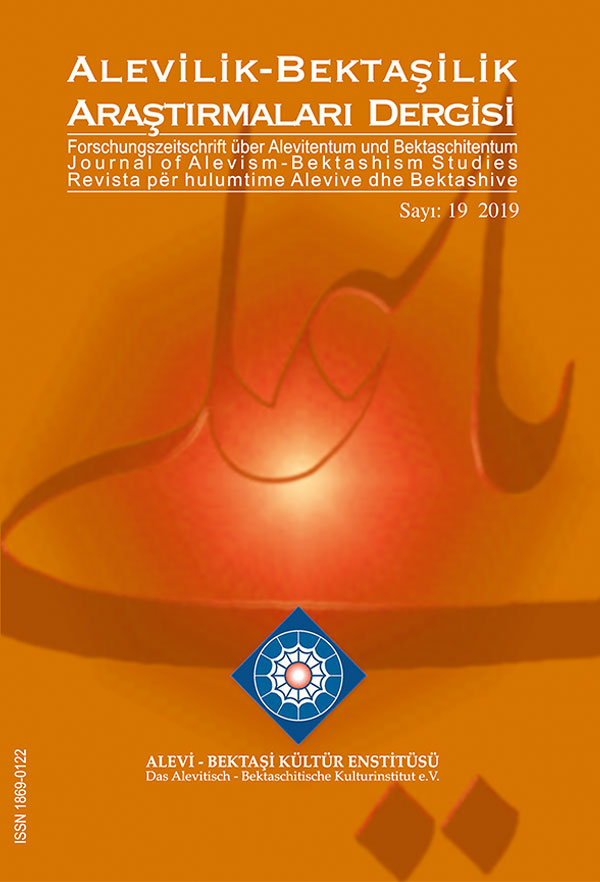 Downloads
How to Cite
[1]
Erseven, İlhan C. 2019. Pir Sultan Abdal, His Era and the Circumstances That Created Him. Journal of Alevism-Bektashism Studies. 19 (Jun. 2019), 351–372. DOI:https://doi.org/10.24082/2019.abked.230.