The European Union As A Human Rights Issue Of Problems Growing Interest In And Bektashi Alevis In Turkey
Keywords:
European Union, freedom of religion, Alevi and Bektaşi, Copenhagen Criteria
Abstract
Nowadays, the European Union sees human rights as a universal value and actively promotes them both within its borders and in its relations with outside countries especially with candidate countries. Respect for human rights and minority rights in particular are included in the Copenhagen Criteria for accession, the requirement a candidate state must meet in order to become an EU member state. In this context, the EU also gives great importance on freedom of religion because, religious equality and religious freedom are main principles of the European Union. Therefore, countries which apply to join the EU need to meet EU standarts. On the other hand, the EU accession process stimulates reforms and plays an important role in the human rights protection in Turkey .Turkey has been negotiating membership with the EU since October 2005. The EU encourages Turkey to improve its human rights standard stressing in particular the areas of freedom of religion where substantial progress is needed. in this context, status of Alevis is central to European Union concerns about freedom of religion in Turkey. Each year the situation is assessed by the European Commission. in these reports, the EU regularly cites the situation of Alevis as a concern referring to the major difficulties they encounter. Since 1998, the Commission reports have contained many criticism including continuing difficulties especially to the Alevi places of worship (Djem houses) structure of Presidency of Religious Affairs and compulsory religious education.
Downloads
Download data is not yet available.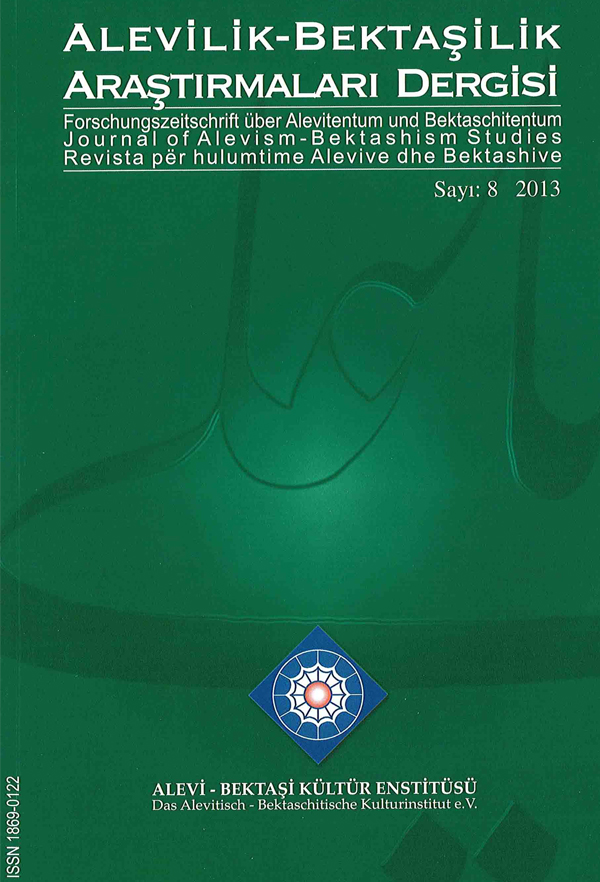 Downloads
How to Cite
[1]
Efe, H. 2013. The European Union As A Human Rights Issue Of Problems Growing Interest In And Bektashi Alevis In Turkey. Journal of Alevism-Bektashism Studies. 8 (Dec. 2013), 93–114. DOI:https://doi.org/10.24082/abked.2013.08.004.
License
Copyright (c) 2013 Journal of Alevism-Bektashism Studies
This work is licensed under a Creative Commons Attribution-NonCommercial-NoDerivatives 4.0 International License.