Societies (Ocak) And Tribes 1n Southern And Eastern Anatolıa Durıng The Perıod Of Stagnatıon and Regression
Keywords:
Tribe, Society/Ocak, Qizilbash, Rafizi, Ottoman History, Exile, Settling, Rebellion
Abstract
During the historical period, lots of studies about Bektashism and Alevism couldn't have been situated in a specific area. One of the important reason of this problem was term confusion and dissacording among academicians and researchers. For unders- tanding a religion and perspective system in which Khorasan-situated the relation between this region and other regions is a necessity. Societies in Southern and Eastern Anatolia are arbiters for location and housing in Anatolia. Because of this reason, this societies' relation is very important to keep locating in perspective. This location system has been also have a huge role in confusion and conflicts in Anatolia. it has been known that as a result of problems of in this location system, Ottoman Empire was encountered huge problems in Anatolia. Reason of this problems encountered was unanalyzed of this construction by Ottoman Empire because of conflicts in East.
Topics related resources when reviewing the causes and consequences of these developments, many factors affect emerges . As a result of their wrong decisions of incompetent managers in the region, faithful to the societies of the state increasingly losing confidence is one of them . Changing the arrangement of summer and winter camps is also another major reason. Summer and winter camps according to certain rules and order are being issued , the tribes among themselves, a rule-based conduct it. Administrators disruption by interfering with these rules and prepare the ground for rebellion . Another important point is that the quarries in Anatolia, according to a certain system of interconnectedness are executing . This map of the distribution of quarries in Anatolia is understood when examined . in general without considering the fact that the tribal placement and relocation process, as well as stoves have affected the unity between their own safety and for the future of the state consists of various risk has prepared the ground .
Stagnation and regression of the Ottoman Empire in this article are considered to be found in Eastern and Southeastern tribes in the period and focuses on the chrono- logical history of the burners . in the region and to each other by triggering the causes and consequences of events that have survived to our time are discussed. Alevism in Turkey and tribes so that the historical dimension of the concepts are discussed.
Downloads
Download data is not yet available.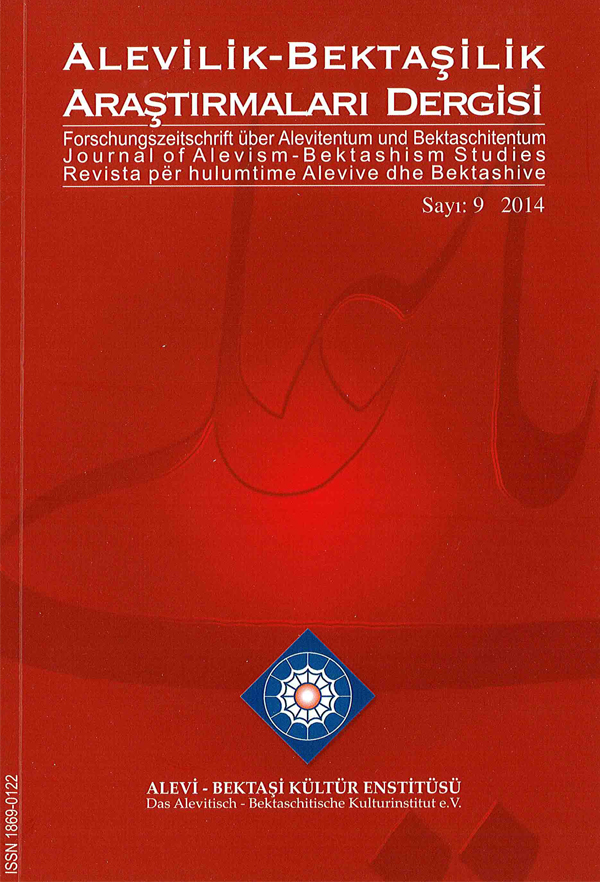 Downloads
How to Cite
[1]
Yalçın, A. 2014. Societies (Ocak) And Tribes 1n Southern And Eastern Anatolıa Durıng The Perıod Of Stagnatıon and Regression. Journal of Alevism-Bektashism Studies. 9 (Jun. 2014), 17–42. DOI:https://doi.org/10.24082/abked.2014.09.001.
License
Copyright (c) 2014 Journal of Alevism-Bektashism Studies
This work is licensed under a Creative Commons Attribution-NonCommercial-NoDerivatives 4.0 International License.