A Settlement, Economy and Social History of the Karabag Tribe Situated in Bolvadin
İbrahim Şirin

Kocaeli Üniversitesi, Fen-Edebiyat Fakültesi, Tarih Bölümü
Keywords:
Karabag tribe, Kizilbash, Ottoman, Turkmen tribes, Safavid
Abstract
The questions of when and from where the Karabag tribe living in the Bolvadin district in the province of Afyon, came to Anatolia, and the nationality of the tribe are highly important in terms of enlightening the tribe's history. According to information found in a population record from 1830, the Göl Karabağı village was under the jurisdiction of Bolvadin and belonged to Bozulus Turkmens. Also, a public income book record from 1845 indicates that a Turkmen tribe belonging to Bozulus, was situated in Emirdag within Karahisar-ı Sahip Sanjak. This paper will discuss and analyze how the Karabağ tribe of Danishmend Turkmens belonging to Bozulus, inhabited the district of Bolvadin, and the economy and social history of the tribe. The paper will also present the religious affiliations of several rituals and practices from the villages of Karabag and their historical and anthropological origins.
Downloads
Download data is not yet available.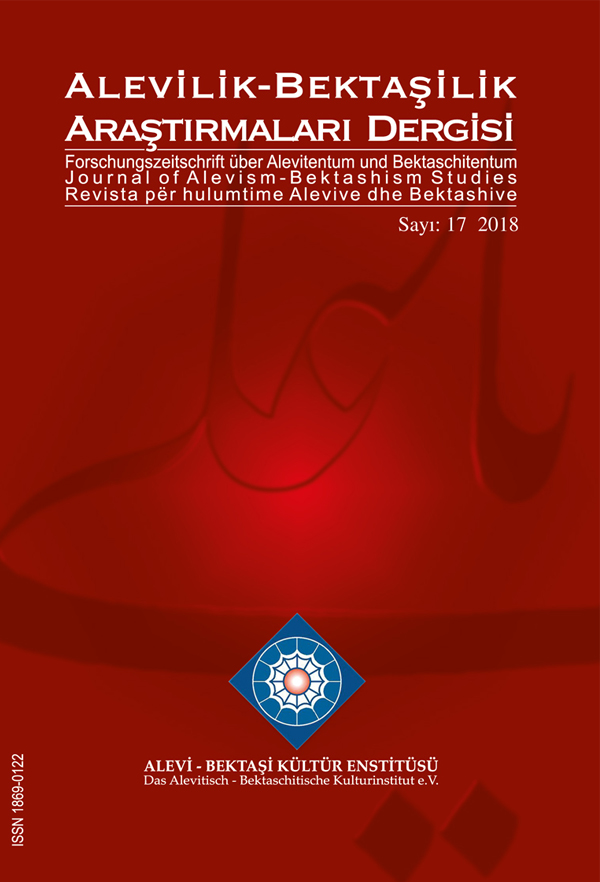 How to Cite
[1]
Şirin, İbrahim 2018. A Settlement, Economy and Social History of the Karabag Tribe Situated in Bolvadin. Journal of Alevism-Bektashism Studies. 17 (Jul. 2018), 1-32. DOI:https://doi.org/10.24082/2018.abked.69.