Avut Köyü'nde Görgü Ve Ayin-İ Cem
Ali Osman Aktaş

Gazi University
Abstract
Yüzlerce yıl dışarıya karşı kapalı bir yaşam sergileyen Alevî–Bektaşîler, kendilerinden olmayan topluluklar için her zaman bir ilgi ve merak konusu olmuştur. Özellikle diğer toplumların, Alevî topluluklar hakkında herhangi bir bilgi alamadıklarından ve açıklık göremediklerinden, bu topluluklar hakkında, her zaman kesinlik addetmeyecek sözler ve ifşaatlarda bulunmakla birlikte öteki topluluklar diye bir kavram ve aidiyet de geliştirmişlerdir. Dolayısıyla, öteki; "benim gibi, bizim gibi olmayan" anlamına geleceğinden dışlanır ve böylelikle her türlü kimlikle de tanımlanabilinir. Çünkü kimlik; ötekine yüklenen zıt anlamla oluşur ve kendine de kimlik yükler. Bu sebepledir ki Alevî semahlarına, tarih boyunca hep çeşitli adlar ve kulplar takılmıştır.
Downloads
Download data is not yet available.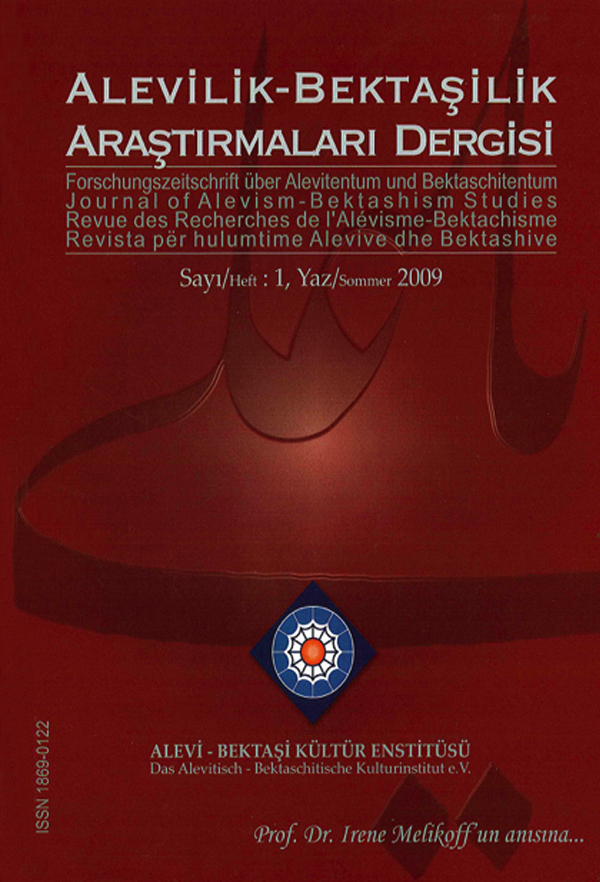 How to Cite
[1]
Aktaş, A. 2009. Avut Köyü'nde Görgü Ve Ayin-İ Cem. Journal of Alevism-Bektashism Studies. 1 (Dec. 2009), 208-223. DOI:https://doi.org/10.24082/abked.2009.01.012.