Alevî-Bektaşî Geleneği Ve Pir Sultan Abdal
Pakize Aytaç

Gazi University
Abstract
Türk düşüncesinin önemli alanlarından biri olan Alevî-Bektaşî edebiyatının özgün sanat sistemimize katkısı tartışılamaz. Gerek sosyal tarih perspektifinden, gerekse kültürel ve ideolojik çerçevede bu düşüncenin zihniyet alt yapısında, nasıl bir terminoloji vardır, sorusuna cevap aradığımız bu yazıda, Pir Sultan Abdal'dan yola çıka- rak bir değerlendirme yapılmıştır.
Downloads
Download data is not yet available.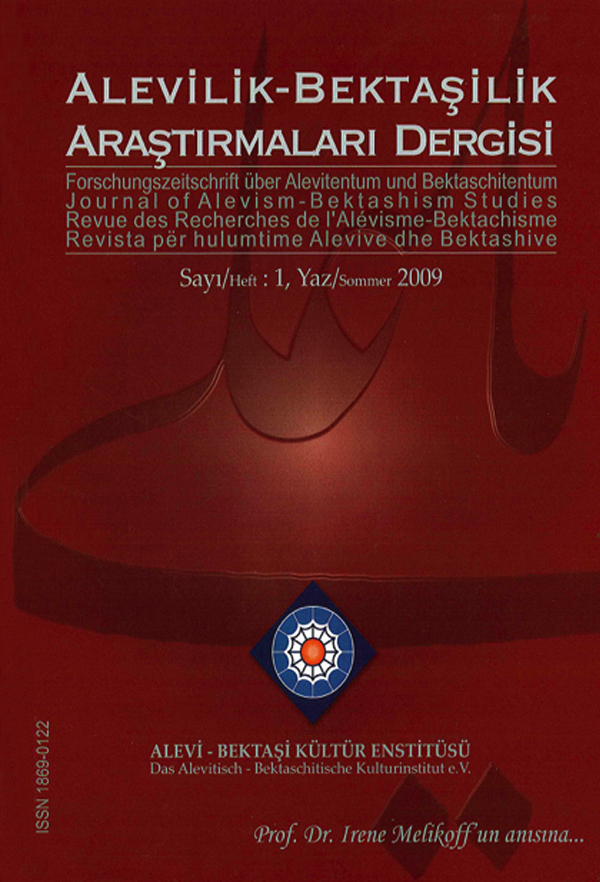 How to Cite
[1]
Aytaç, P. 2009. Alevî-Bektaşî Geleneği Ve Pir Sultan Abdal. Journal of Alevism-Bektashism Studies. 1 (Dec. 2009), 35-46. DOI:https://doi.org/10.24082/abked.2009.01.003.