Anadolu Alevîliğinin Başlangiç Evreleri I: Horasan ve Maveraünnehir'de Ortaya Çıkan Gelişmeler
Alemdar Yalçın

Gazi University
Abstract
Anadolu Alevîliğini anlamak için mutlaka Horasan kavramının taşıdığı bütün anlamları 6. yüzyıldan iti- baren taşıdığı derinliği kavramak gerekir. Horasan birbirinden farklı inançların, kültürlerin ve sosyo- ekonomik yaşayış biçimlerinin bir arada bulunduğu bir bölgedir. Bu çalışmada bu sosyo-ekonomik yapılardan biri olan kırsal alan örgütlenmesini ele alarak Anadolu Alevîliği ile ilişkisini ortaya koymak denemesi yapılmaktadır. Anadolu Alevîliğinin inanç boyutu yanında bu boyutu destekleyen üretim ilişkileri süreçleri de bulunmaktadır.
Downloads
Download data is not yet available.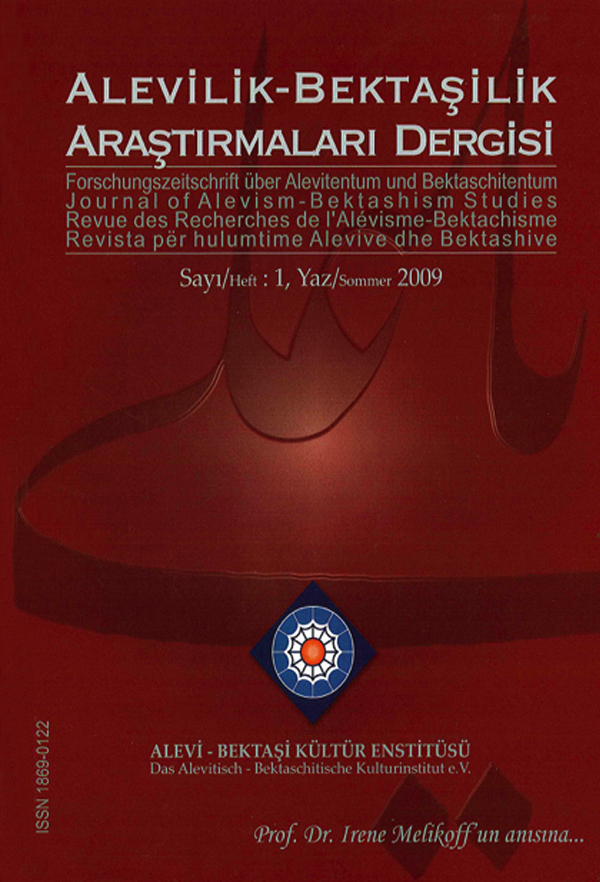 How to Cite
[1]
Yalçın, A. 2009. Anadolu Alevîliğinin Başlangiç Evreleri I: Horasan ve Maveraünnehir'de Ortaya Çıkan Gelişmeler. Journal of Alevism-Bektashism Studies. 1 (Dec. 2009), 1-15. DOI:https://doi.org/10.24082/abked.2009.01.001.