The Process Of The Evolution Of Anatolian Alevism II
Abstract
In our article entitled 'The Processes of the Evolution of Anatolian Alevism 1' we focused on Khorasan. And in this article the focus is on the migrations to Anatolia through Khorasan. It is observed that these migrations took place in three basic phases. The first phase is the ones started in 800s, the second phase is the ones started in 10th century, and the third one is the ones started in 13th century and continued till 15th century. All of these phases are important and effective on the culture, doctrine and the integrity of beliefs in Anatolian Alevism.
Downloads
Download data is not yet available.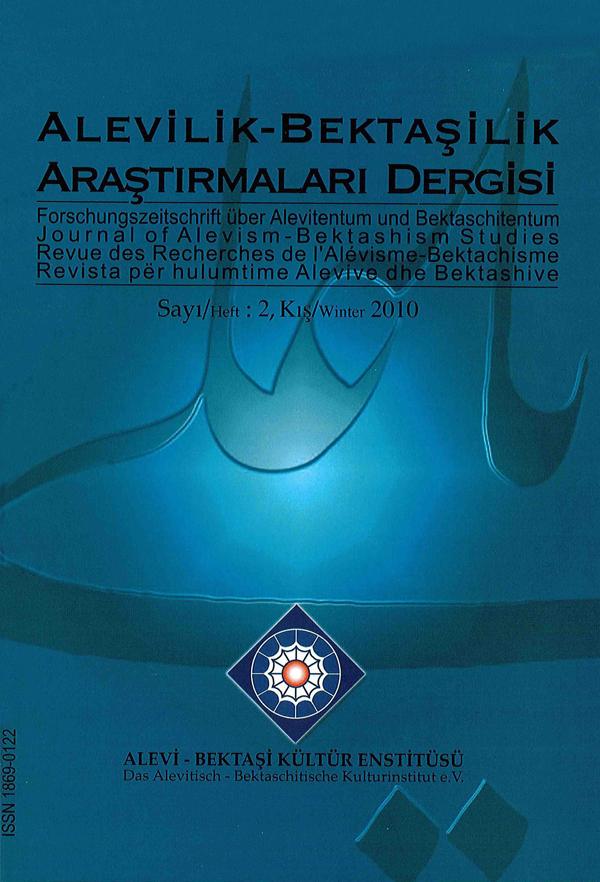 How to Cite
[1]
Yalçın, A. 2010. The Process Of The Evolution Of Anatolian Alevism II. Journal of Alevism-Bektashism Studies. 2 (Jun. 2010), 1-18. DOI:https://doi.org/10.24082/abked.2010.02.001.