Karakoyunlu (Erkenntnisse aus einer Reise im Fürstentum von Maku)
Abstract
"This article that is presented to the readers is the one compiled and written by Gordlevsk in 1916 during his trip to the Maku khanate in Persian Azerbaycan with the Karakoyunlu community of the Ehl-i Hakk congregate. The article translated to Turkish by Dr. Namik Musalı member of the Azerbaycan National Science Academy Histyory Academy was first published in 1927 yılı in Bakü in periodical of , Azerbaycan Tetkik ve Tetebbu' Society ("İzvestiya Obşestva Obsledovaniya i İzuçeniya Azerbaydjana") IV. İssue in Russian. Later on this periodical was elected to be in his four volume "Elected works list" and was republished in Moscow. A.V.Gordlevsky. Karakoyunlu (İz poyezdki v Makinskoye xanstvo), - İzbrannıye soçineniya, tom III, Moskva, İzdatelstvo Vostoçnoy Literaturı, 1962, s. 391-416.
Downloads
Download data is not yet available.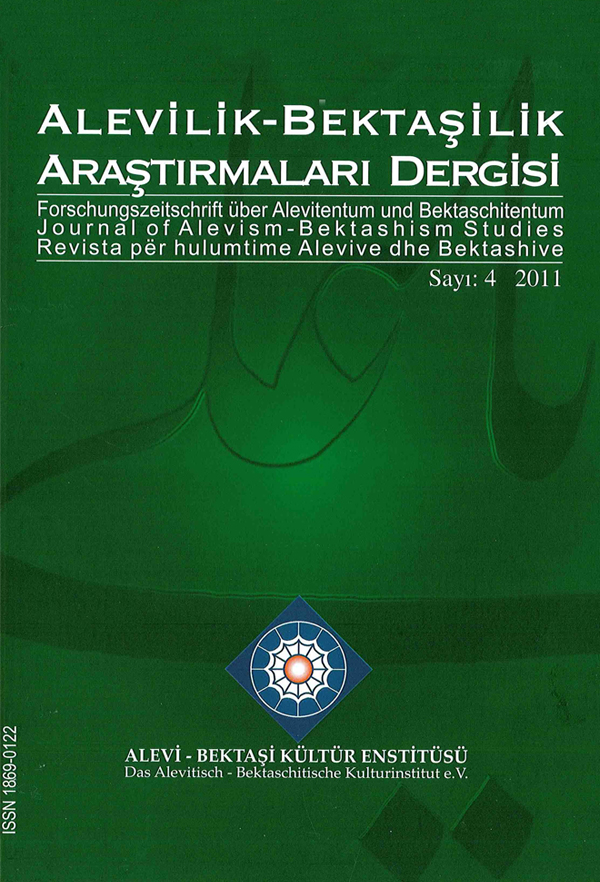 Downloads
How to Cite
[1]
Gordlevsky, V.A. and Musalı, N. 2011. Karakoyunlu (Erkenntnisse aus einer Reise im Fürstentum von Maku). Journal of Alevism-Bektashism Studies. 4 (Dec. 2011), 83–125. DOI:https://doi.org/10.24082/abked.2011.04.003.
License
Copyright (c) 2011 Journal of Alevism-Bektashism Studies
This work is licensed under a Creative Commons Attribution-NonCommercial-NoDerivatives 4.0 International License.