The Historical development of Bektashism in Bulgaria
Nevena Gramatikova

Emel Avcı Yasheng
Abstract
Alevism is present in the Bulgaria since the third (!slamic) century. Bulgarian scholars also did scientific research over Alevism, but one can observe that the Bulgarian scholars considered the historical development of the Alevi belief from different perspec- tives. One of the reasons for this is the different approach of the respective political attitude in Bulgaria. One can see that some scholars made serious mistakes concerning Alevism because of these different political approaches. We know that some of these scholars draw false consequences out of the existing scientific data about the historical roots of the Alevi community in Bulgaria. This essay examines Alevism in Bulgaria by referring to the works of these scholars.
Downloads
Download data is not yet available.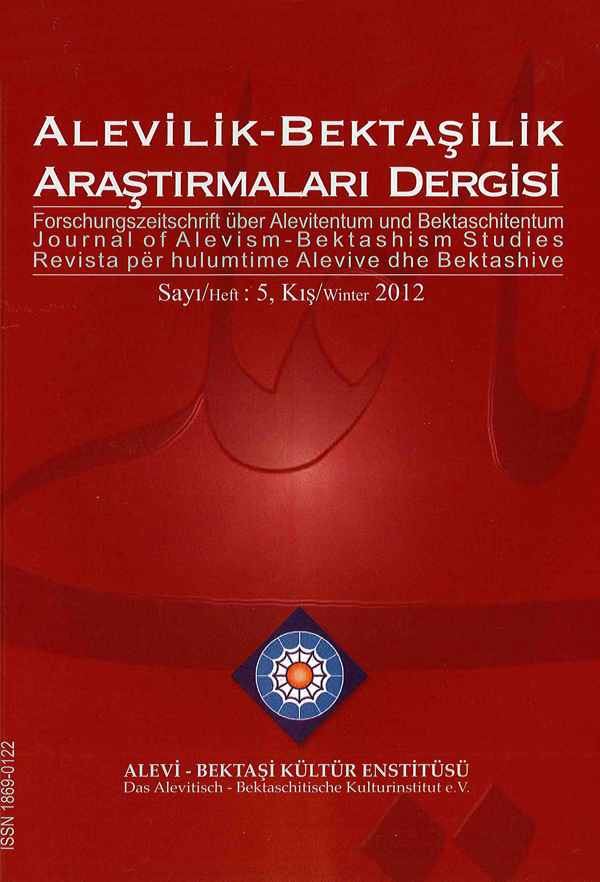 How to Cite
[1]
Gramatikova, N. and Avcı Yasheng, E. 2012. The Historical development of Bektashism in Bulgaria. Journal of Alevism-Bektashism Studies. 5 (Jun. 2012), 26-88. DOI:https://doi.org/10.24082/abked.2012.05.002.