Lions of the Hunkar (Stone Lions of Hünkâr Hacı Bektaş-ı Veli)
- Lions, Tigers and Lion Tomb Stones of Luristan -
Ahmet Küçükkalfa

Araştırmacı Yazar
Keywords:
Lion Tombstone, Tiger, Ahl-e Haqq, Bakhtiari, Luristan, Lek
Abstract
Turkish researches usually standed clear from the subjects like lions area where Hünkâr Hacı Bektâş-ı Veli run across during its journey from Horasan-Nişabur city of Iran to Anatolia, legend about lions that he gorgonized. This research writing of ours includes two exploration journeys to the area. Formation and history of the lion tomb Stones, located in Luristan region, are examined. The area which is a field of interest of orientalists is a part of our cultural history.
Downloads
Download data is not yet available.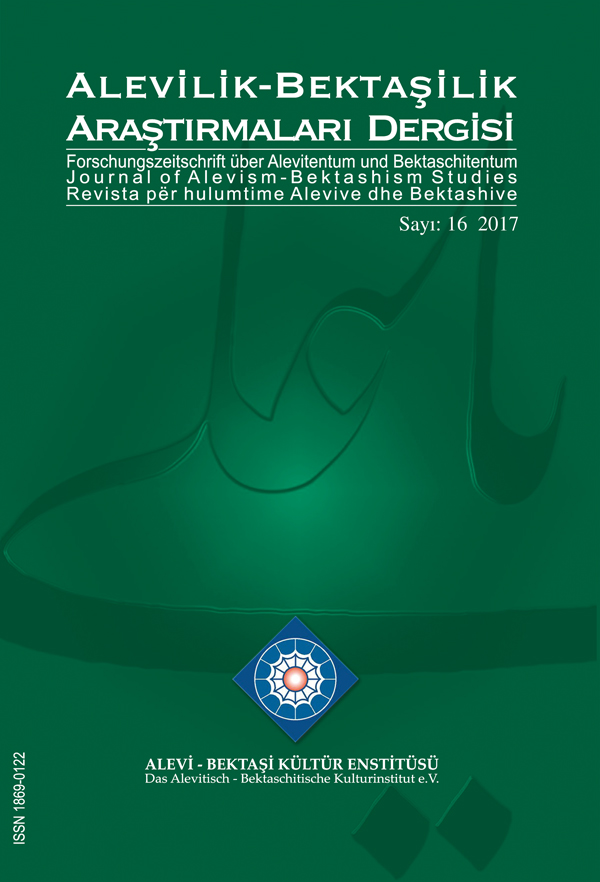 How to Cite
[1]
Küçükkalfa, A. 2017. Lions of the Hunkar (Stone Lions of Hünkâr Hacı Bektaş-ı Veli). Journal of Alevism-Bektashism Studies. 16 (Dec. 2017), 325-354. DOI:https://doi.org/10.24082/2017.abked.14.