Islamization And Turkification Of Nusayris In The Late Ottoman Empire And Early Turkish Republic
Keywords:
Nusayris, Ottoman-Turkish modernization, Islamization, Turkification, the Sanjak case, identity
Abstract
This article examines the relationship between Nusayris, Ottoman Empire and the Turkish Republic with a focus on Islamization and Turkification. Combining secondary sources and original archival data, this study argues that the Islamization of Nusayris failed but Abdulhamit II succeeded in gaining their loyalty to the Ottoman state while the Kemalist regime was able to largely Turkify the community. Yet, despite this success the hostile attitude of the Sunni community towards Nusayris reflects a continuum from the Ottoman Empire to Turkish Republic. The story of Turkey's Nusayris is embedded in Turkish modernization and nation building as well as geopolitical ambitions. The Turkification of Nusayris was achieved through a combination of education, cooperation between the state and academia, and secularism. Likewise, Turkey's annexation of the Sanjak of Alexandratta was key in drawing the boundaries of Nusayri identity and Arab nationalism in Syria as it broke both physical and emotinal connections between Nusayris of Turkey and Syria. The small size of the Nusayri community and grievances about the Ottoman past made it easy for the Turkish state to win the hearts and minds of Nusayris. The Nusayris in Turkey face an existential problem given the fact that young generation are assimilated through the education system and do not even speak Arabic let alone read or write.
Downloads
Download data is not yet available.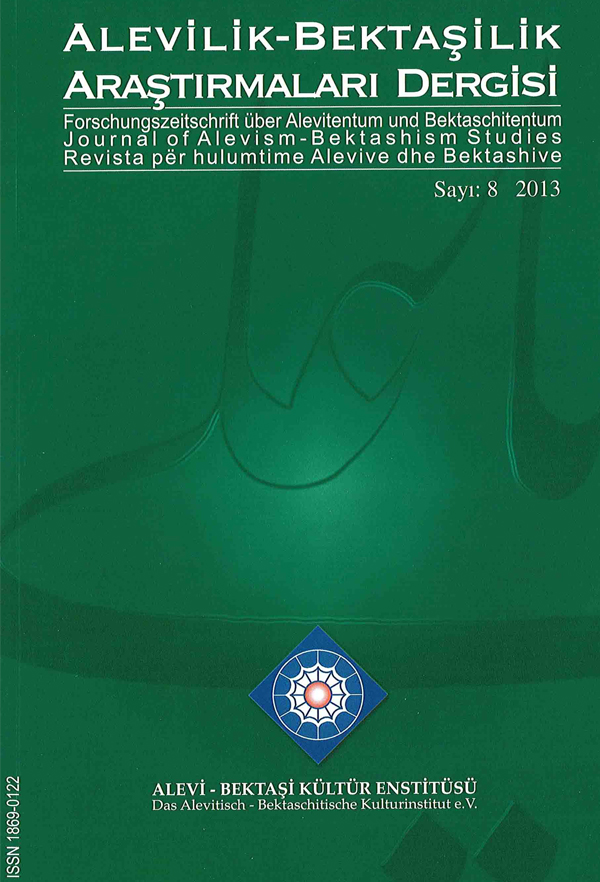 Downloads
How to Cite
[1]
Gökpinar, A.Z. 2013. Islamization And Turkification Of Nusayris In The Late Ottoman Empire And Early Turkish Republic. Journal of Alevism-Bektashism Studies. 8 (Dec. 2013), 39–66. DOI:https://doi.org/10.24082/abked.2013.08.002.
License
Copyright (c) 2013 Journal of Alevism-Bektashism Studies
This work is licensed under a Creative Commons Attribution-NonCommercial-NoDerivatives 4.0 International License.