Families And Tribes In Southern And Eastern Anatolıa During The Periods Of Stagnation And Regression In Anatolia
Alemdar Yalçın

Gazi University
Keywords:
Tribe, Society/Ocak, Qizilbash, Rafizi, Ottoman History, Exile, Settling, Rebellion
Abstract
This study focuses on the chronological order of families and tribes in Eastern and Southeastern Anatolia between the periods of stagnation and regression in the Ottoman Empire. This study also addresses the social, political and historical events that occurred at the same time in the region and have come along to the 21st century by influencing one another together with their causes and effects. Thanks to this multiple viewpoints, the historical aspects of Alewism and Tribe terms in Turkey have been introduced on the axis of academic resources and field studies. This study includes such important historians like Ismail Asım Efendi History and Rasit History on which information was gathered related to evensts in Eastern and Southeastern Anatolia. However, the place and importance of Ahmet Cevdet Pasha History should be emphasized once more here. Some parts of the information found in the first and second articles of the series were in the form of quotation while some of it are found in the references part. Books, articles and information found in the references of the study form the basis of opinions presented in the article. It is crucial that young generation has exact information on this topic in order to be able to see the intersection and merging points. The suffering emerging in Anatolia in the last 400 years are generally desired to be forgotten today. This is seen as useful -in a way- in terms of eradicating the influence of suffering of past events. However, gaps in information are filled with incorrect information, which causes serious problems in reconstruction of societal structure as well as artificial conflicts. Therefore, knowing the last 400 years with suffering is very important for us to take lessons from past.
Downloads
Download data is not yet available.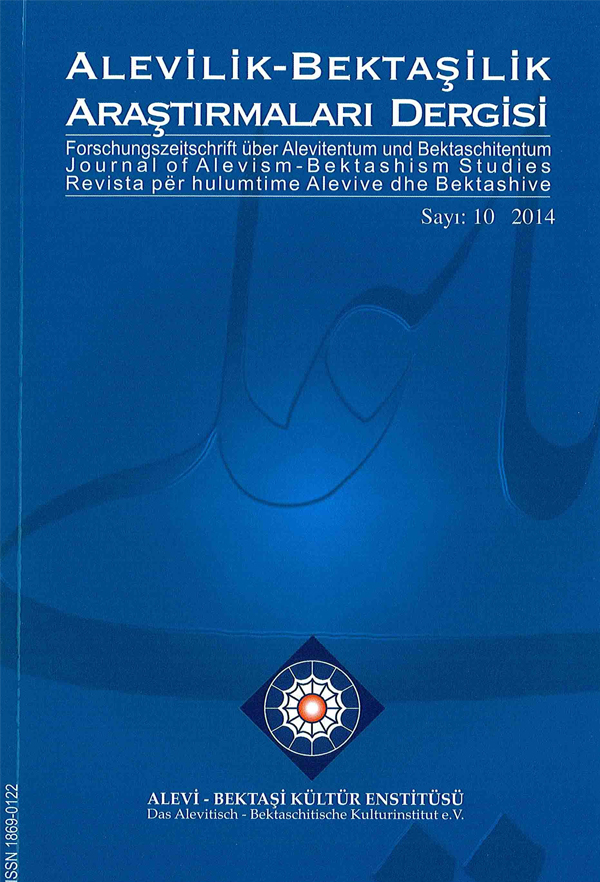 How to Cite
[1]
Yalçın, A. 2014. Families And Tribes In Southern And Eastern Anatolıa During The Periods Of Stagnation And Regression In Anatolia. Journal of Alevism-Bektashism Studies. 10 (Dec. 2014), 17-91. DOI:https://doi.org/10.24082/abked.2014.10.001.