Lıfe And Works Of Ahmet Yaşar Ocak
Keywords:
Ahmet Yasar Ocak, Turkish history, Turkish and Islamic cultural history, sufism, Alevi, Bektashi, beliefs
Abstract
Ahmet Yasar Ocak, is one of today's leading historians in Turkish and Islamic cultural history. He has published numerous books and articles in scholarly and intellectual fiels. This study presents a bibliography by examining his studies written throughout his life. Ahmet Yaşar Ocak, especially known for his studies of heterodox Islam. Among the works which were published since January 1980 are Rebellions of Babailer, Motifs of Pre-Islamic Religion in Bektashi Menâkıbnâme, Cult of Hızır or Hızır-Ilyas in Islam-Turkish Beliefs, The Marginal Sufism in Ottoman Empire: Kalenderî, Menâkıbnâme as a Culturel History Source, Severed Head in Turkish Folklore, Overviev of Turkish Sufism, Pagans and Mulhid in Ottomon Society, Turks, Turkey and Islam, Fundemantals of Alevi and Bektashi Beliefs in Pre-Islam. In this study, 20 books and 179 articles and 13 items were identified published by Ahmet Yaşar Ocak and these were brought into the list on the basis of release dates.
Downloads
Download data is not yet available.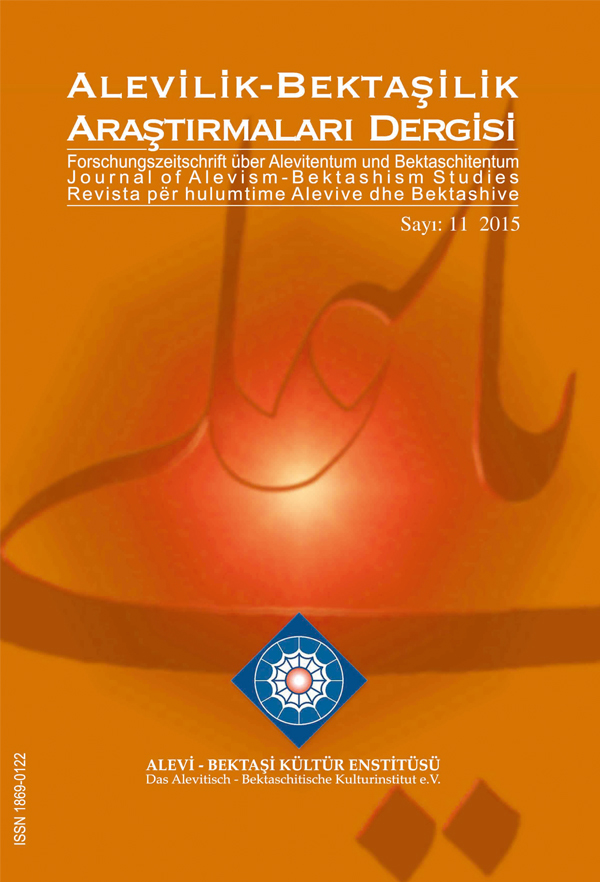 How to Cite
[1]
Kemaloğlu, M. 2015. Lıfe And Works Of Ahmet Yaşar Ocak. Journal of Alevism-Bektashism Studies. 11 (Jun. 2015), 217-238. DOI:https://doi.org/10.24082/abked.2015.11.008.