Alevis and Bektashis in the Hungarian Turcologists' Field Researches in the Balkans
Éva Csáki

Péter Pázmány Katolik University
Keywords:
Hungarian Turkologists, Balkans, fieldwork, Alevi, Bektashi
Abstract
For a long time, Hungarian Turkologists have been in search of Turkish traces in Hungarian ethnicity. Turkish people, too, played a role in the ethnic formation of Hungarians. Turkish tribes and clans that lived together with Magyars settled in the Carpathian Basin were discovered. Moreover, researchers working on this subject, indicate that Turks and Magyars learned each other's languages.
Throughout history, many Hungarian researchers carried out studies on Turks settled in the Balkans. As a Hungarian Turkologist, we organized a twoday conference on oriental influences in Hungarian culture in Budapest. On this conference, researches presented and argued their findings on oriental influences in Hungarian culture.
Downloads
Download data is not yet available.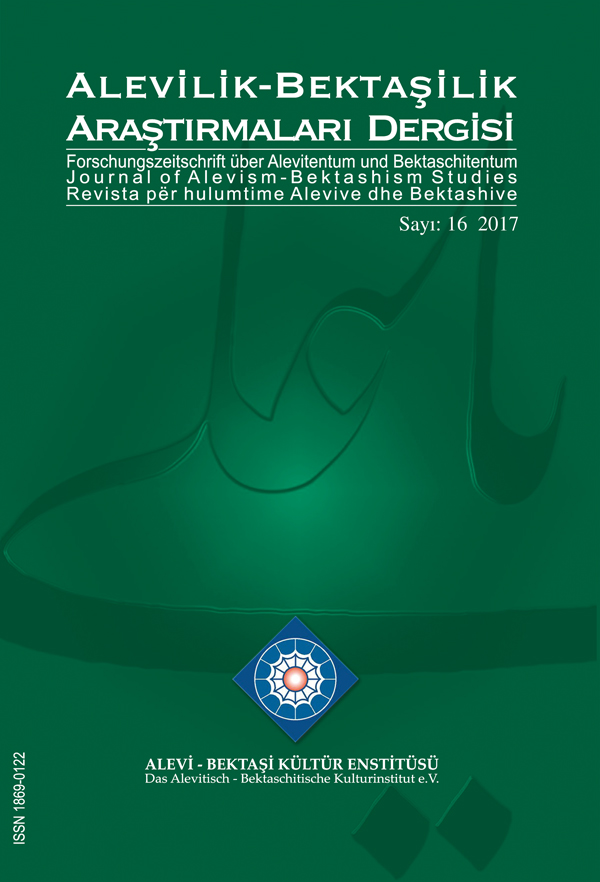 How to Cite
[1]
Csáki, Éva 2017. Alevis and Bektashis in the Hungarian Turcologists' Field Researches in the Balkans. Journal of Alevism-Bektashism Studies. 16 (Dec. 2017), 239-246. DOI:https://doi.org/10.24082/2017.abked.11.