Sarı Saltuk Sanctuary In Bahçe Village Of Koyulhisar District In Sivas
Abstract
The sanctuary tombs of Sarı Saltuk increase day by day and this shows the importance of his personality as a Saint. The newly registered tomb in Sivas, among his other sanctuary tombs around Anatolia and the Balkans, is in Bahçe village of Koyulhisar district in Sivas. The tomb is on a hill called Sarı Saltuk. The villagers claim that there are other infra-structures around the tomb. The villagers believe that he is a Saint, a Hero who is sent here by Ahmed Yesevî for Islamization of Anatolia. They also believe that he is in the same rank before Pir Sultan and Hacı Bektas-ı Velî. Around the sanctuary, there are Sultan Baba and Erdem Baba Sanctuaries. This study examines the oral stories and praying practices in Sarı Saltuk Sanctuary in Sivas.
Downloads
Download data is not yet available.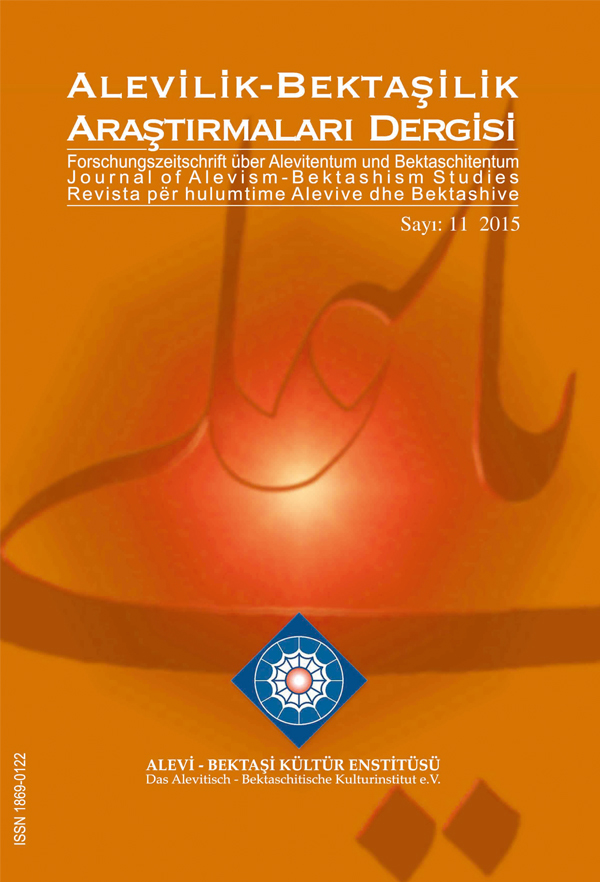 Downloads
How to Cite
[1]
Dinç, A. 2017. Sarı Saltuk Sanctuary In Bahçe Village Of Koyulhisar District In Sivas. Journal of Alevism-Bektashism Studies. 11 (Dec. 2017), 177–187. DOI:https://doi.org/10.24082/abked.2015.11.006.
License
Copyright (c) 2015 Journal of Alevism-Bektashism Studies
This work is licensed under a Creative Commons Attribution-NonCommercial-NoDerivatives 4.0 International License.